Landau Coaching Associates has several Leadership Practices:
Executive Coaching – headed up by Dianne Landau.
Leadership Development/Culture Management – headed up by Dianne Landau.
Workshops, Seminars, Presentations & Keynote Speaking – presented by nationally known authors and speakers.
IT and Finance Consulting – provided by former  IT and Financial Executives.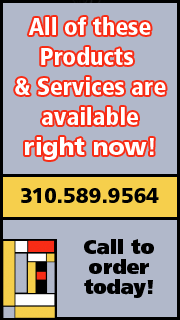 Our Newest Product!

Soft Landing: Take Charge of Your Transition!

The Life-Changing Seminar Every Transitioning Professional Should Experience

"This was the best speaking event we've ever had! Dianne's presentation was great, well thought-out, and well organized. Having Dianne give workshops at your events will get you lots of kudos!" She has great examples and stories, and is very relaxed. She was very well received by our attendees, and brought to light many new insights on her topic."

Al Strong, President of CPS





Learn More...

Soft Landing ~ Corporate Out Placement Package

Includes:

Please CALL(310-589-9564) or EMAIL now for more information.
Some of the Topics we Offer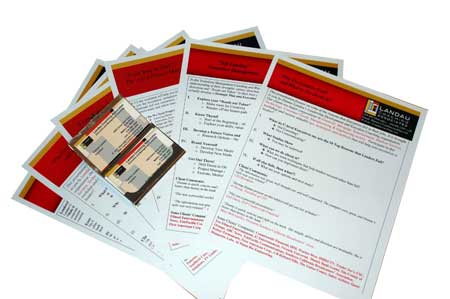 Coaching — Workshops — Training
"I had the pleasure of meeting Dianne Landau when she recently spoke at a CIO event in Los Angeles. At this event, Dianne's topic was "Soft Landing – Take Charge of Your Transition!" She provided great insights into managing and furthering one's career. As a former Executive at Countrywide, Dianne has great depth of knowledge and experience and knows "what works" in organizations. Some of her top qualities are that she gets great results, is very personable, and is an expert Executive Coach! Dianne is someone I would recommend to any organization!"


Tak Fuji – CIO of The Olsen Company
See more Testimonials »